Nina Martin



Portrayed by

Nathalia Ramos

Birthday

July 7, 1995, 7:00 AM

Age

16

Relatives

Grandmother, Parents(Deceased)

Relationship Status

Taken by Fabian Rutter
Nina might play the innocent American, but not everyone in the house believes her, which is because she did show up the same day Joy disappeared. Patricia is definitely on the case and won't ease up until she gets to the bottom of it. Will Nina be able to figure out the facts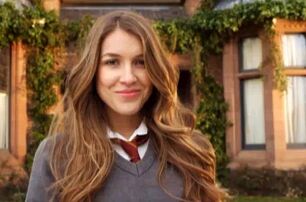 from fiction in Anubis House a place where one secret leads to another? If she doesn't prove herself soon, her suspicious classmates just might send her packing back to the States.
Ad blocker interference detected!
Wikia is a free-to-use site that makes money from advertising. We have a modified experience for viewers using ad blockers

Wikia is not accessible if you've made further modifications. Remove the custom ad blocker rule(s) and the page will load as expected.